We can offer a vast network of site services ranging from storage containers, office/canteen hire, plant hire with labour, soil & aggregates, soil testing & reporting and portable toilets, the list is endless as we can offer whatever you need.
We offer lockable on-site storage units that are full steel construction, water tight with a hardwood floor offering durability and security with swing cargo doors for easy access. Our standard storage containers are approximately 8ft wide and 8.5ft high with 10ft, 20ft, 30ft and 40ft length options readily available.
We can offer secure and portable units for on-site facilities from offices, canteens, drying rooms and toilets. A variety of sizes, layouts and combinations are available. Full steel construction which ensures safety and security, vertical sliding windows which have lockable steel window shutters, fully insulated with a heavy duty flooring, office fittings to suit your own requirements and lengths available are 10ft, 16ft, 20ft, 24ft & 32ft. Canteen units have all the same features as our office units but comes with a water heater, sink, cupboard and work surface.
Our range of portable toilet units are suitable for longer term and large sites where there is access to electricity and mains water. Units are available in various combinations of standard toilet cubicles, urinals together with hand washing facilities. For short term hire or where this is no electricity or mains water we offer single self-contained portable chemical toilets which are of heavy duty plastic construction. All toilet facilities provided are emptied and serviced on a weekly basis but this can be adjusted according to your individual requirements.
We can provide a range of diggers, excavators and dumpers wherever you are based. Operators for the smaller machines are available and all larger plants come with an operator.
Soil & Aggregates – We can source a wide selection of soil, gravel, sand and limestone that can be delivered to your site. Competitive rates by the tonne are guaranteed whatever the quantity you require.
We offer a specialist professional Soil Testing, Reporting and Ground Investigation Services. Using accredited laboratories we provide soil testing data to support foundation design and property development.
Skips available in a wide range of sizes for both commercial and domestic use, including enclosed and RORO containers.
From specialist asbestos removal, strip-outs, industrial dismantling, full site clearance and rubbish removal.
Storage containers, office and/or canteen space, plant hire, soil & aggregates, soil testing & reporting and portable toilets.
Mobile homes, portacabins, plant equipment, diesel generators, wind turbines and aircraft equipment.
Storage, transport, collection & disposal of hazardous waste such as asbestos, aerosol cans and electronical equipment.
We source and deliver a wide range of aggregates, from driveway gravel to highways sub-bases.
"A very professional , reliable & competitively priced service. I would highly recommend SoloWaste."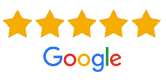 Talk to one of our experienced, friendly team to see how we can help you.